Exeter Accommodation
Exeter has some lovely places to stay ranging from period buildings set in idyllic locations to easily accessible modern day hotels. If you are looking for a weekend break or a base for a longer stay then Exeter has something for you!
You can use this search box to check and book available Exeter accommodation now or browse the hotels featured below...
To keep this page fast loading we've kept text to minimum and displayed just what you need to find an Exeter hotel!
---
Buckerell Lodge Hotel
Topsham Road, Exeter, Devon EX2 4SQ
City Gate
Iron Bridge, Exeter, Devon EX4 3RB
Clock Tower Hotel
New North Road, Exeter, Devon EX4 4HF
Exeter Court Hotel
A38, Exeter, Devon EX6 7UX
Fingle Glen Golf Hotel
Tedburn St. Mary, Exeter, Devon EX6 6AF
Gipsy Hill Hotel
Gipsy Hill Lane, Exeter, Devon EX1 3RN
Great Western Hotel
St David's, Exeter, Devon EX4 4NU
Holiday Inn Express Exeter
Guardian Way, Exeter, Devon EX1 3PE
Hotel du Vin
Magdalen Road, Exeter, Devon EX2 4HY
Jurys Inn Exeter
Western Way, Exeter, Devon EX1 2DB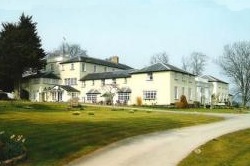 Lord Haldon Country House Hotel
Dunchideock, Exeter, Devon EX6 7YF
Premier Inn Exeter Central St Davids
Bonhay Road, Exeter, Devon EX4 4BG
Premier Travel Inn
398 Topsham Road, Exeter, Devon EX2 6HE
Queens Court Hotel
6-8 Bystock Terrace, Exeter, Devon EX4 4HY
Southernhay House Hotel
36 Southernhay East, Exeter, Devon EX1 1NX
Southgate Hotel
Southernhay East, Exeter, Devon EX1 1QF
The Blue Ball Inn
Sandygate, Exeter, Devon EX2 7JL
The Devon Hotel
Matford, Exeter, Devon EX2 8XU
The Rougemont Hotel
Queen Street, Exeter, Devon EX4 3SP
---